GET A FREE orthodontic  CONSULTATION
Refresh your smile with Invisalign
for as low as $2995
100% Free Consult includes X-Rays, Oral Exam, and Smile Assessment Invisalign 
0% Interest In-House Financing Available
As an orthodontic specialist, my mission and purpose is to play a role in enabling others to be able to chase and achieve their dreams with confidence by building the smile of their dreams. It is extremely rewarding to be able to interact with so many unique people and watch their transformations as their smiles change.
Orthodontics is such a powerful tool because our treatment not only can straighten teeth, but also improve our patients' facial appearance and aging process. I enjoy educating patients on the benefits of orthodontics and the ability to transform not only their teeth, smile, and face, but their confidence and self-image as well.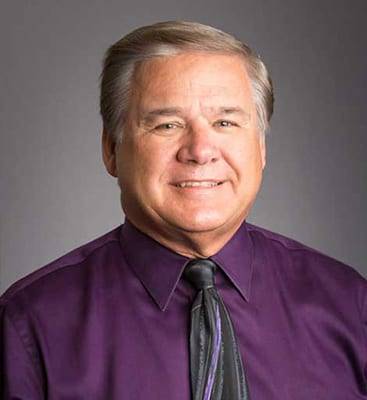 Want Invisalign or braces but don't have insurance?
Have insurance but only have so much coverage?
We offer 0% interest and extended payment plans financing in-house to help make getting that perfect smile affordable. Book a free consultation and speak to our client care team about your financing options.
Clear Invisalign Aligners
Invisalign® is a clear custom-made aligner system that gradually moves your teeth to their proper positions. These aligners are designed through computer simulation to ensure optimal results. Because clear aligner therapy is a nearly invisible way to straighten your teeth, it is a very popular treatment among adults and other patients who would like a more discreet treatment option.
Traditional Metal Braces
This is the most common type of braces. Metal braces are made of high-grade stainless steel, and thanks to advances in technology and materials, metal braces are now smaller, more comfortable, and more attractive than ever before.
Ceramic (Clear) Braces
Ceramic braces are made of a translucent material that is virtually clear. This makes them popular among our patients who are interested in maintaining a more natural-looking aesthetic during treatment, especially adults.
WHY DO OUR PATIENTS LOVE US
Shorter Treatment Times
We offer shorter treatment times utilizing the latest in orthodontic care available today. We incorporate treatment methods to ensure that our results create a beautiful, healthy smile that lasts a lifetime.
Payment Plans
Non-Interest payment options and family discounts. We make orthodontic treatment affordable and accept direct payment from most insurance carriers to reduce your out of pocket expense. 
Treatment Options
Whether you are looking for a clear aligner or traditional braces, we have an option that is right for you. With years of experience and thousands of patients treated, you'll be sure to get top quality care.
Our Technology
We have the ability to produce state-of-the-art digital impressions that eliminate the need for messy putty in your mouth and can show you the outcome of your treatment in advance. 
Adult Orthodontics
Our practice uses the latest technology to customize the best orthodontic treatment for you. We offer several discreet, mature options for adult orthodontics. It's no surprise that plenty of adults choose clear aligners and others prefer braces. We pride ourselves on offering only the best orthodontic treatment and making each patient feel comfortable throughout the process.
Kristine J
Weber is a respectable family owned business that will do their absolute best to treat any orthodontic issue with the lowest possible cost to you! Dr. Weber and his staff treat their patients just like their own children and care about your childrens' futures and how much a great smile can make a difference in their endeavors and successes. They were here before the corporate No Name Dental Mills and they'll be here long after many fail!
Luda F
All of my 4 children went through their practice and I can't say enough about Weber Orthodontics, the most caring staff you will ever experience. From the moment you walk in and the moment you leave Doctor Weber will make you feel right at home and he takes care of his patients as if they were his own children. Can't recommend highly enough.
Matthew B
Weber has always been a pleasure to work with. Loving and knowledgeable. Willing to work with you and most of all, they really care about the patient. I sit in the waiting room while my daughter is getting her braces adjusted. I'm always approached with kindness and conversation. I used to have braces growing up and it wasn't always the most pleasant experience for me, but Weber makes it so much better for my daughter than it was for me. She hasn't complained one time. Has had the best experience she can while getting her teeth to straighten out. Everyone from Doctor Weber and his wife to the staff that help keep everything running smooth, Cynthia and the others. I know I'm leaving a few names out, but they are amazing people.