Patient Center
We are committed to providing you and your family with state-of-the-art orthodontic care. We understand that you or your children may feel anxious about visiting the orthodontist. Rest assured, Dr. Weber is committed to making sure that you are comfortable and happy every time you visit our practice.
Once Dr. Weber has reviewed your dental and medical health history forms and completed your initial exam, he will provide you with an orthodontic consultation and information about any treatment you may need. During this time he will also answer any questions you may have. We welcome any questions, and are always available to listen to your concerns.
Our Purpose: We love creating beautiful smiles by providing  you and your family with the highest level of orthodontic care in a family-friendly environment, at a reasonable cost. We wish to educate you about all quality orthodontic possibilities. We hope that you will be so satisfied with our service that you will recommend us to your friends and family!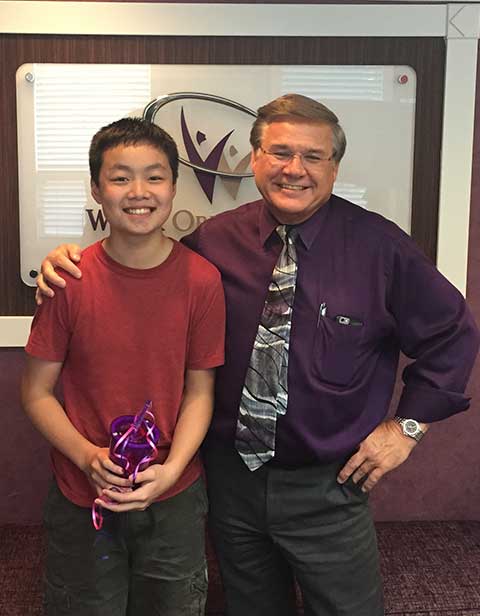 Weber Orthodontics
210 W Willow Ave
Wheaton, IL
Mon:11 am – 7 pm
Tues:8:30 am – 5 pm
Wed:9:00 am – 5 pm
Thurs:7:30 am – 4 pm
Fri: 9:00 am – 5 pm
Weber Orthodontics offers the most effective orthodontic treatments available with financing which makes it more affordable than ever before. We create beautiful smiles for kids, teens and adults in and around Wheaton, Glen Ellyn, Carol Stream, Naperville, Bloomingdale, Bartlett, Lombard, West Chicago and DuPage County, IL.
Dr. Robert Weber, voted the "Best Orthodontist of Wheaton IL", offers the most advanced braces for children, braces for teens and adult braces, including;metal braces; Damon clear braces, Invisalign for adults, Invisalign for teens, and more. Call: 630-665-5552 FREE Consultation for braces or Invisalign at our Wheaton, IL Orthodontist office.